Pro Tire & Rubber Junk Removal Services in Loxahatchee, FL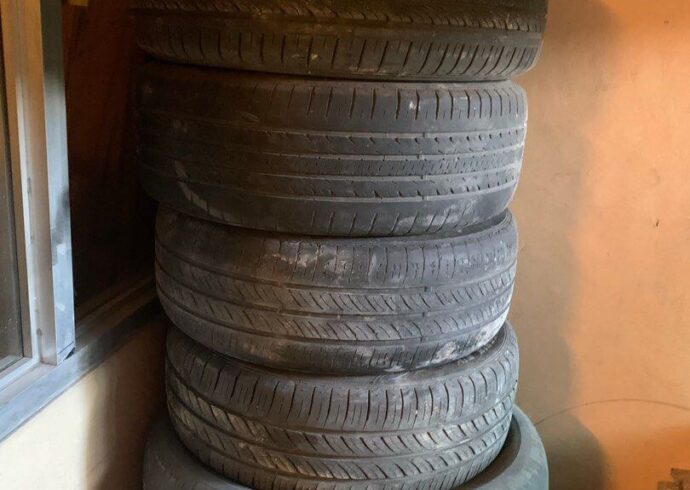 Consider the environmental impact of rubber, tires, and other chemicals or materials before you take the step of working on all the removal. You need to think about how to dispose of them properly to avoid polluting the environment. This is why the entire tire & rubber junk removal can prove to be a challenge, but if you're worried about how the process can be handled, you can rely on our team at Loxahatchee Junk Removal and Trash Haulers.
If you intend to transport them to a landfill or random location, it is important to be aware of any toxic chemicals and other materials. While good recycling and transition centers are important for tire & rubber junk removal, it takes time and experience to reach them, and we are happy to be the perfect support you need from it.
All of these and many other tasks can be handled by our team with experience and expertise. We will ensure that all junk and materials are properly disposed of and taken to the best recycling facilities. It will be recycled, if it is possible, to prevent the rubber from being left behind. We also ensure that all junk and waste are properly processed, and you won't have to worry about anything in this process.
It's smart to hire professionals like us. When we are available to assist you, it is easy to let go of worries about trash collection and the environmental impact of leaving tires or rubber in dangerous places when we have the right solution for everything.
Our team will help you complete the task correctly, the first and last time. We won't make you worry about how to dispose of the rubber later unless you have more for us to deal with for you.
Don't Just Throw Your Tires and Rubber in Landfills
While they are common, rubber and tires should not be treated like any other household or business item. We want you to remember that many chemicals require special tools and equipment, and they happen to pollute the environment as the degradation starts.
We are pleased to announce that we offer tire and rubber disposal for all residents of the city and its surrounding areas, so there's no need to worry about using landfills or continuously polluting the environment. 
We will recycle more than 77% of the material. Tires and rubber should not be left unattended in the trash or on your sidewalk. We will take care of this while we serve you and focus on how you can get the best results.
You can also be assured that the rubber and tires will be disposed of in an environmentally-friendly manner so they do not end up in a landfill. After we have inspected your tires, we will provide all information about the cost and the way it will be handled and even show you where we will move them to.
We can help you with any tire or rubber problem that may be affecting your daily life.
You don't need much to get rid of junk. Our team is here to help, and this is a full junk removal service.
We will remove only the items you want to get rid of, and we will provide a free quote when contacting Loxahatchee Junk Removal and Trash Haulers.
Here is a list of our services you can get at Loxahatchee Junk Removal and Trash Haulers:
---
Loxahatchee Junk Removal and Trash Haulers is the top company in Palm Beach County that offers the best residential and commercial junk removal services. Here's our additional services:
---