Pro Carpet Junk Removal Services in Loxahatchee, FL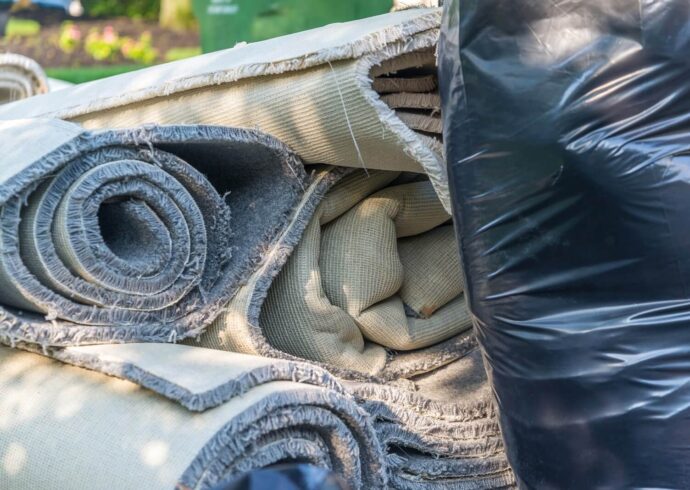 It can be hard to find a carpet junk removal company in your area that can help you with the actual removal and not only roll the carpet and load it to the truck since, as useful as this is, everything should be handled based on a full service. The idea is to have them help you with the entire process and make sure your floors are safe. 
Most companies that specialize in carpet junk elimination only focus on the removal of the carpet. This means you will need to find additional support or do the work yourself, which can lead to more problems than solutions. What if you need both? What if you require assistance with carpet removal? The Loxahatchee Junk Removal and Trash Haulers team is here to help with every aspect of the process and ensure you're all covered without issues.
To make sure that you are covered, we can also pick up and remove your carpets from your floors and guarantee everything is in good condition once we finish the process.
We can take out all your carpets and dispose of them for you. Multiple carpets can all be removed from one truck. You don't need to worry about how our company uses landfills either since we only focus on transition centers and recycling facilities.
It is crucial to remove old carpets from hardwood floors. You should be careful about what you do.
You may not be able to make carpets that are in poor condition or large quantities to your trash company. This is particularly true if you rely on municipal services. Because of the truck layout, they may not be able to collect all items and will not work with you to complete the removal.
It is easy to recycle carpets with our team. Our team will assist you with this task as well as loading and transporting the carpets to charity centers. We also recycle over 81% of what we take out, along with the carpet itself.
We Make It Easy to Remove Carpets in Loxahatchee
Most cases will require you to either remove the wood tack strips and planks or glue holding them to the floor. This is the easiest and most popular way to install carpets regardless of their material, so it is common to go over the same removal process in most cases.
These wood pieces can be re-used when you lay a new carpet. To avoid damage to your floors, you should properly remove them, and we will be there for it following a more DIY process most people don't get to do properly:
Look for the nail head to locate the tack strips underneath the carpet. This applies to all nails that are holding the carpet to the floors and have it installed.

A pry bar is recommended between the floor and the tack strip under the nail. It is important to place it correctly, so it doesn't damage floors or wood, and we will make sure to keep this in mind.

We can use a hammer or a screwdriver to remove the nail.

After all, the tack strips have been removed, sweep the floor to check for any loose nails or splinters.
Contact us today to get a free estimate, and our Loxahatchee Junk Removal and Trash Haulers team will assist you in every step and focus on all the removal for you to relax and lie down.
Here is a list of our services you can get at Loxahatchee Junk Removal and Trash Haulers:
---
Loxahatchee Junk Removal and Trash Haulers is the top company in Palm Beach County that offers the best residential and commercial junk removal services. Here's our additional services:
---