Pro Hoarders Junk Removal Services in Loxahatchee, FL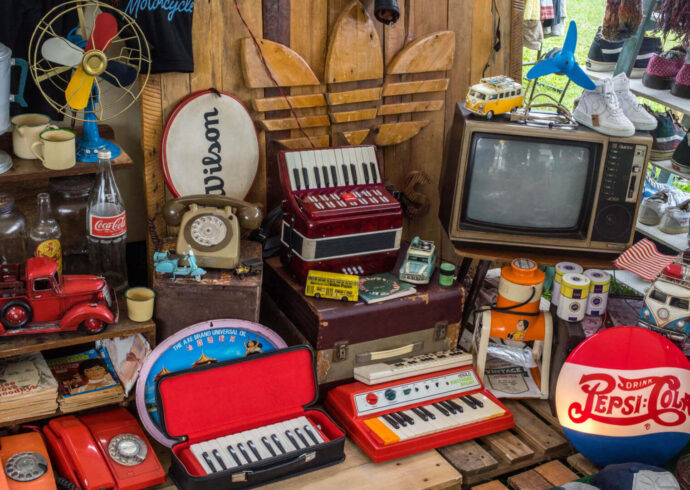 If you are a hoarder, we know you are not really thinking about hoarders junk removal but rather a process to get rid of some items you have accumulated over the years. But we understand this can prove to be a challenge for you based on how the entire accumulation and hoarding process works, and we want you to know… there's nothing to worry about.
You don't consider your belongings and all the stuff you have accumulated over time as junk. Many of your items are considered belongings by us as well, and we just want to make sure you have all the support required to get everything done. It is also possible to make use of items that have been around for many years. Most of the time, everything has a second purpose. Sometimes hoarding is invisible to the person who is doing it, but if you decide to take the step of removing some items, we are here at Loxahatchee Junk Removal and Trash Haulers to help you during the process.
It doesn't matter how well your items work; it's about the quality of the item. This can lead to hoarding. Others just keep adding more items based on the type of item they get or their special meaning, or maybe you just don't know you've been buying a lot or dealing with some specific items over time.
Some items are not essential, to make it simple. Make space by clearing out all clutter. Let your needs be known, and don't keep it a secret so we can support you during this journey.
This doesn't necessarily mean that you should throw away everything you have. Be open about what you need. Before throwing away junk or determining what waste is in the first place, it is important to do a lot of sorting and unpacking.
It can be difficult to determine which items should be kept and which ones should be thrown away.
It is crucial to decide what items should go and which ones you would like to keep based on their meaning and functionality.
We will be here to support your process and make sure you can organize several piles to decide what should be gone and what shouldn't.
Junk Removal for Hoarders
Loxahatchee Junk Removal and Trash Haulers offers a cost-effective and safe way for hoarders of junk to get rid of and keep what they truly value instead of being buried in all the items.
We provide junk removal services that are both effective and friendly to the environment. 88% of all junk that we collect is donated or recycled. All junk, including appliances and clothes, will be removed from your home or place, and you will stop the hoarding process.
It is a pleasure to partner with homeowners and other junk removers. You can be sure that everything will go according to plan.
In minutes, we can help you with your project. Contact us now, and our highly-trained, insured crews will professionally remove your items.
You can rest assured that the estimate we give before any service or project begins is free and without obligation. We will also provide our full support and assistance in sorting your items and determining what to remove from this project.
Here is a list of our services you can get at Loxahatchee Junk Removal and Trash Haulers:
---
Loxahatchee Junk Removal and Trash Haulers is the top company in Palm Beach County that offers the best residential and commercial junk removal services. Here's our additional services:
---