#1 Curbside Junk Pickup & Waste Services in Loxahatchee, FL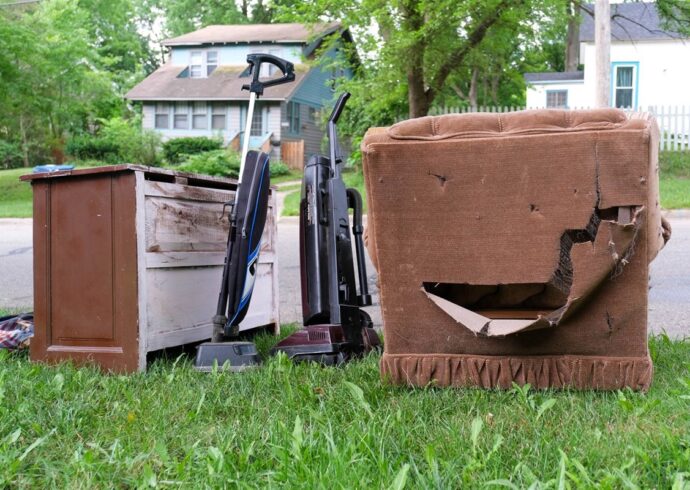 It is normal to have issues with the municipal service and how they are unable to pick up most of the trash and junk you leave behind due to their own limitations. They may not always be able to pick up all your junk or provide full support regarding the trash you have, and even if they decide to help, some types of junk cannot be picked, like scrap metal or even furniture. It is possible that you don't know how to ensure they pick up your junk or what to do with it. If you're busy or don't have the time, we can help you place your junk at the curb. You can have our entire team at Loxahatchee Junk Removal and Trash Haulers provide you with the best curbside junk removal service so you can get rid of all the junk without even having to be present.
This will save you both time and hassle. Additionally, you don't need to worry about municipal companies. We can help you with curbside junk pickup and removal needs and focus on how all the junk can be removed by our team. We pick up all of your trash as long as it's not hazardous.
The costs of junk removal for this type of service are based more on a process and how we continuously remove the junk. We charge a flat fee for each truck and will work with you to create a custom estimate. 
Given that we mostly collect junk, the cost of this service is quite affordable. We will cover all steps and procedures for removal, so you don't have to be present at your house or property. Instead, you get to leave everything, and we will pick it up for you.
You have the option to choose the date and time that suits you best. You can either have the loader taken on an ongoing regular basis or just once, depending on your needs.
Before they arrive, our team will contact you. The team will quickly remove all junk and move it to the best facilities and centers in the area.
We Care About You AND the Planet
We offer all the assistance you need to remove junk. We can help you remove all junk and recycle it at our recycling centers guaranteeing in this way that the process is handled properly and that you don't have to worry about anything about where the junk is going.
Loxahatchee Junk Removal and Trash Haulers is committed to keeping junk materials from landfills. We will help you locate the best place to recycle your junk and also provide proper disposal.
Our licensed team can handle both large and small junk-removal projects. We don't charge hidden fees, and our insurance covers all damage. Also, we guarantee what we say: a pick-up at your curbside without you being there.
We are always ready to help you with junk removal. We offer fast, efficient junk removal services and are always available for you. We can send our trucks and crew to your house immediately, to your commercial property, or to the curbside as per your request.
So contact us today to have our team work on your junk and stop being buried in your waste when we are right here to help.
Here is a list of our services you can get at Loxahatchee Junk Removal and Trash Haulers:
---
Loxahatchee Junk Removal and Trash Haulers is the top company in Palm Beach County that offers the best residential and commercial junk removal services. Here's our additional services:
---