Pro Small Dumpster Rental Company in Loxahatchee, FL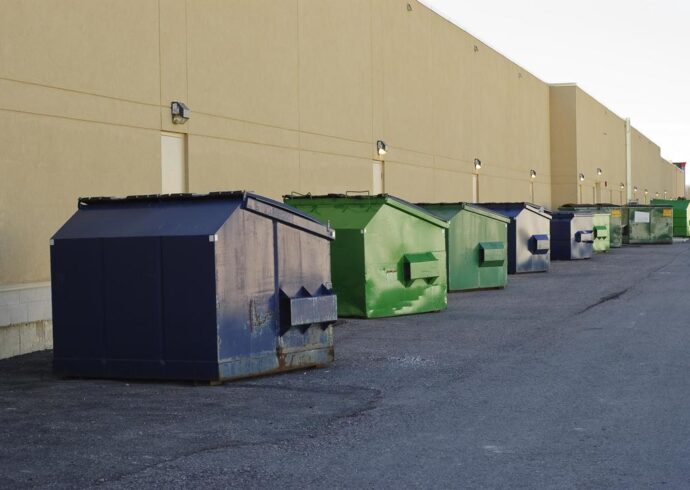 Dumpsters are of different sizes that are meant for different projects. Our services are used by clients with varying needs. We serve homeowners who are working on small household projects, contractors managing construction sites, and business owners. All these people need dumpsters to handle their wastes and junks. As you can guess, they use dumpster containers of different sizes since the amounts of wastes generated by each one of them also differ.
Who is our Small Dumpster Rental Services for?
---
The Small Dumpster Rental Services that we offer is just a section of our services that is meant to meet the needs of homeowners who are looking for a better way to dispose of their wastes from general cleaning or small projects such as renovation and home improvements. Even business owners who are doing light demolitions or simple fixes on their properties can also benefit from these services.
Office cleaning and general yard waste management can also be done easily with small dumpsters. Anyone who is handling a small project can benefit from our services. We have 10 and 15 cubic yard containers that you can easily rent at an affordable fee. It is more convenient to manage your wastes with these containers. However, if you are not in this category, then you should check out our services that cater to your needs. We also have 30 and 40 cubic yard dumpsters for you.
What type of wastes can you put in our dumpsters?
---
Loxahatchee Junk Removal and Trash Haulers does not set limitations on the waste types that you can put into the dumpsters. You are only expected to be keen not to load harmful wastes such as asbestos and lead into the container. We have a special unit that handles such cases, so, you better reach us out if you suspect that your wastes have harmful substances.
With our years of experience in the industry, we have interacted with many clients and have known the varied needs of our clients. Many of the call us for Small Dumpster Rental Services to handle the following types of wastes:
Computers and other electronics waste

Tires

Documentation destruction

Industrial wastes

Organic wastes from the yard

Renovation wastes, etc.
We also supply a full range of dumpsters for different clients. So, don't feel left out if we have not listed the type of wastes that you wanted us to haul away. Just reach us out and inquire. We have a solution to every solid waste problem.
Reliable and Affordable Dumpsters
---
There is no better place to be than here if you need to conveniently handle your wastes. We are here not only to supply you with the container that you need but also to haul it away when you are done with your project. Our services come with the convenience that you need. Your cleaning or nay project that you are doing should not be a source of stress for you as we are always available for you. Contact us for the most affordable services!
Here is a list of our services you can get at Loxahatchee Junk Removal and Trash Haulers:
---
Loxahatchee Junk Removal and Trash Haulers is the top company in Palm Beach County that offers the best residential and commercial junk removal services. Here's our additional services:
---