Pro Storage Unit Clean Outs & Junk Services in Loxahatchee, FL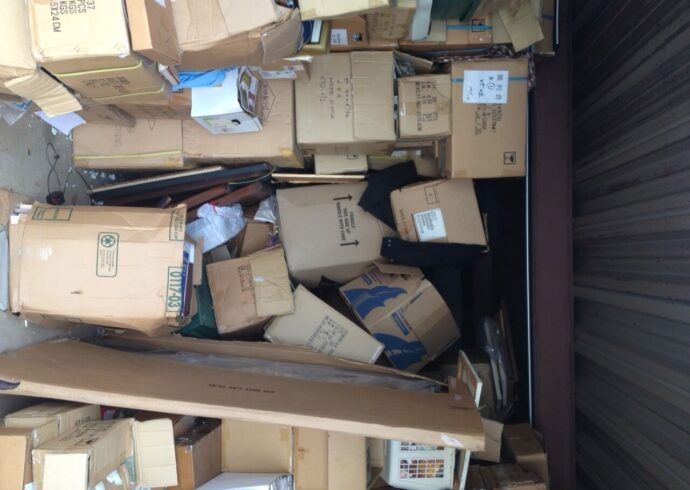 Storage units are something you are likely familiar with and even use on a daily basis, or maybe have aside a bunch of items that can, at some point, be considered junk in all this. Essentially, storage units can be used to store your valuable belongings, or they can just be used as clutter. You need to stop storing junk and other items that aren't necessary. Storage units can easily become cluttered, and you will need to clean them out in no time otherwise. If this happens, how can you deal with the whole storage unit clean out?
You need to consider how you will move the items and decide whether you want to keep or throw away the junk first. Then, professionals can help residents clean out their storage units, and you may want to take advantage of this service to avoid the hassle that comes with your regular cleaning. The Loxahatchee Junk Removal and Trash Haulers team can help you with the whole process. 
We will make sure your unit is clutter-free and ready for new owners. Our focus will be on proper disposal via transition centers or recycling facilities and help you get rid of everything regardless of the reason behind it.
It can be hard to clean out your storage space. But we make it easy. Call us to get help, and you will be able to quickly complete the task and have all the junk taken to the appropriate facilities for recycling or transition.
Our team has years of experience clearing storage areas, so you can rest assured that we will know what to do and focus on everything you need during the process.
Our assistance can make it easy to clean out your storage space. Our team can handle storage unit clean outs, and we will move your items from the storage unit to our truck. We won't ask for anything you don't want, and we will take care of everything else based on what can be disposed of, donated, or recycled.
These are the steps and tips that will help you rely on us:
It is possible to forget about what you had if you don't clean out your storage space regularly. Make sure you go over some of the items and what you have stored before you reach out so you can guide us about what you want or not.

Look at everything in your storage unit. We can help you decide which items to remove and which to keep if you are having a hard time with this process.

Multiple piles can be sorted. To determine what to do with each item, it is helpful to sort them by type and then determine what will be done with each one: donate it, remove it, or just keep it in some cases.

After you've made the decision to move forward, you have two options: either you can contact us to remove clutter and clean the space, or you can allow us to assist you in every step.
We Are Waiting for You
We will recycle and dispose of your junk in a proper manner.
The Loxahatchee Junk Removal and Trash Haulers team and members are focused on recycling the majority of items. We will dispose of items that aren't recyclable, or that can be donated if they aren't usable.
For outstanding service, you can trust our team.
For more information or a quote, please call us or email us. Get in touch with us immediately to remove the junk from your storage unit.
Here is a list of our services you can get at Loxahatchee Junk Removal and Trash Haulers:
---
Loxahatchee Junk Removal and Trash Haulers is the top company in Palm Beach County that offers the best residential and commercial junk removal services. Here's our additional services:
---