Professional 30 Cubic Yard Dumpster in Loxahatchee, FL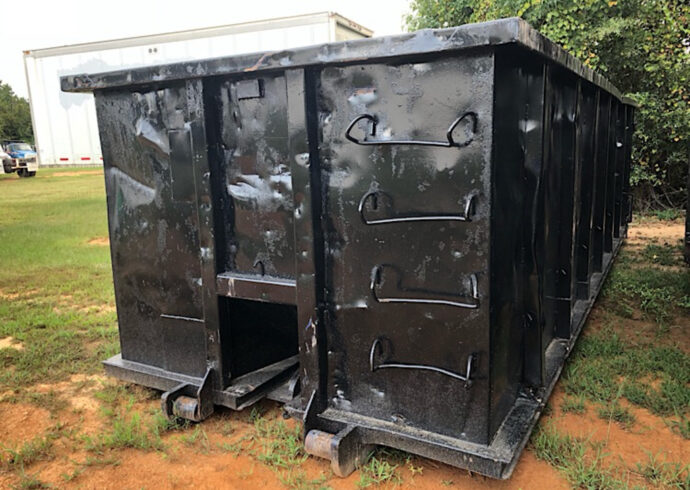 This roll-off dumpster is relatively big. In fact, it is ranked the second largest dumpster in our collection. It is just too big for small home projects such as remodeling, whole-house cleaning, yard cleaning, garage cleanouts, etc. Those who rent out 30 Cubic Yard Dumpsters are normally from commercial sectors mainly manufacturing and construction companies.
To better visualize its actual size, let us compare it with the pickup truck that we are all familiar with. 30 Cubic Yard Dumpsters can hold up to 12 pickup truck loads of waste materials. Now you can understand why we are saying that it will be uneconomical to hire this a roll-off dumpster of this size.
The common uses of this dumpster are in the construction industry where huge amounts of debris and wastes are generated. When you are constructing a new home or doing some demotion work at home, you might need this roll-off dumpster. You will be able to put everything inside it and call for hauling services to get rid of all the construction and related wastes that are clustering your yard.
Reliable and Affordable 30 Cubic Yard Dumpsters
---
You can only get the dumpster size that you need from Loxahatchee Junk Removal and Trash Haulers. This is a renowned company that has served the State of Florida for over 50 years. With this experience, you can expect that we have mastered the art of delivering dumpster rental services and hauling services. And sincerely speaking, that is exactly what we are.
We have a fleet of trucks that can take our dumpster trucks to different parts of Loxahatchee according to the request of our clients. We offer very affordable dumpster rental services that are preferred by most of the residents here. We offer free delivery to any part of Loxahatchee. So, you don't have to worry if you are living in the far east or far west as we can deliver the dumpster right to your doorstep.
Why are we the best service provider in Loxahatchee?
---
Being one of the oldest brands that are in this state, people prefer renting roll-off dumpsters from us for the experience that we have in the industry. They all believe that with experience, they are much safer. Our services are easily trusted for the reputation that we have gathered over the years. That has made it easier for us to get new clients or first-timers in the dumpster rental sector.
What more can a customer desire than quality services at affordable fees? Loxahatchee Junk Removal and Trash Haulers is one such company that is more focused on customer satisfaction as opposed to other service providers that exploit their clients for their own gain. We already have everything. So, what is left is to serve the people of Florida.
Contact Us
---
You can easily rent out a 30 Cubic Yard Dumpster or any other roll-off dumpster from us. Just contact us so that we can process your request and deliver it right to your doorstep.
Here is a list of our services you can get at Loxahatchee Junk Removal and Trash Haulers:
---
Loxahatchee Junk Removal and Trash Haulers is the top company in Palm Beach County that offers the best residential and commercial junk removal services. Here's our additional services:
---