Pro Debris Junk Removal Services in Loxahatchee, FL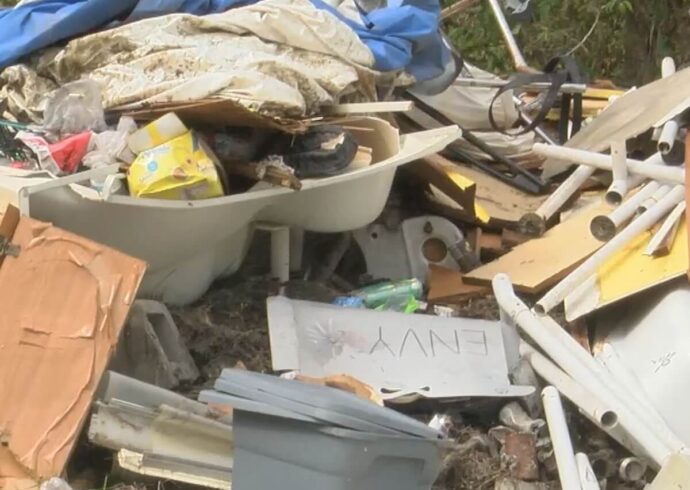 It can be difficult to transport and remove debris if you don't know how to start, don't have the right equipment, and cannot find the right places to dispose of everything. You should also ensure it goes to the correct disposal and transition locations to reduce waste and make sure you're not polluting the environment. You might need to take everything off your property, load it on a truck and move it to another place; all this sure sounds like a great hassle and challenge. You may not have the right equipment, and it can be very difficult. We can help with all your debris junk removal needs and make sure you don't worry about it since our team at Loxahatchee Junk Removal and Trash Haulers has been working with debris since we started the company.
Both homeowners and businesses can get support from us. They can choose an easy way to dispose of tons of trash in one go. You can be sure that we will help you no matter who you are and focus on how you need to finish your project.
We can remove your junk and help you to pick it up. We can remove all of your trash, regardless of how big or small, and make sure everything is cleared up afterward, besides removing the debris you have in your worksite and space.
Concrete, asphalt, and other leftovers from wood and other material are not just trash. They can also be included in the entire removal process as debris, and we will make sure to take everything out properly. We are more than willing to help you with the removal and proper disposal.
As we do not accept hazardous materials or items, any debris will be accepted, but make sure you remember this since we need information about your property and how the entire debris is.
There are many options to help you understand and identify the property and details of the debris. We can also assist in specific areas or properties. 
You should know that all debris and other items involving the service can easily be separated into different types and properties, and we will do this if necessary.
In the city, for instance, residential debris is any household waste that has been generated from a variety of projects such as renovations, garage cleanouts, constructions, remodeling, and so on. This is what we can take away and will help you with since it is the most common debris.
Construction debris is any material used in construction, remodeling, or repair. It does not have to be in your home. This type of material is easy to handle as there aren't many variations in how we dispose of them.
Contact Loxahatchee Junk Removal and Trash Haulers for More Details
These are just a few examples of the debris we can remove. Other debris can be handled as long as they are not dangerous, and we will make sure to provide an estimate based on them. 
We will help you with all your needs and ensure you are not missing anything from the service and disposal.
You can contact us by phone, email, and through the contact form on this website. We will quickly respond to your inquiry and arrange a visit to give you a quote. It is completely free of charge, and there are no obligations.
Here is a list of our services you can get at Loxahatchee Junk Removal and Trash Haulers:
---
Loxahatchee Junk Removal and Trash Haulers is the top company in Palm Beach County that offers the best residential and commercial junk removal services. Here's our additional services:
---