Pro Home Clean Outs & Junk Services in Loxahatchee, FL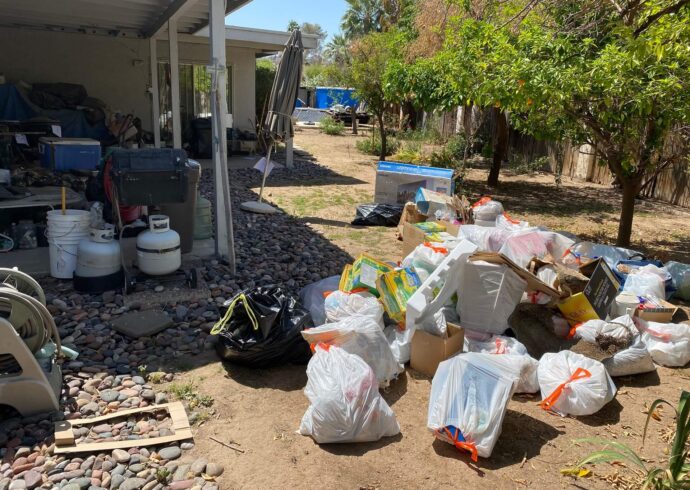 It doesn't matter how big or small your house is; it can be hard to keep your space tidy and clutter-free, especially if you know you've been accumulating items and junk for a while. You may be the ex-owner and must get rid of any junk or items to clean out your house, or maybe you are a new owner of the property. Home clean outs can be required in many circumstances, and you just need to focus on why you need them personally. If this is the case, it is important to hire qualified professionals to do the job.
The Loxahatchee Junk Removal and Trash Haulers team will help you navigate the process and make sure everything is taken away and placed in the correct facilities and centers. It's not enough to be satisfied with your needs. It's also about cleaning the property so that you can make use of it fully or move on and finally have a home that isn't a hassle because of how it is all cluttered.
You can use our house cleaning services to clean one room or all of your house. We have the equipment and staff to complete the job. Instead of trying to sell you a full-service, we will focus on what you want and focus on the specific room you need us to clean out for you.
We tailor our prices and projects to meet your needs and provide the best experience. Once we have given you an estimate, we will focus on how we can help you, and it will only be detailed on what you need from us.
We will ensure that everything is taken care of. Our focus is on recycling and disposing of items as efficiently as possible, and you won't have to worry about anything as we move all the items, dispose of everything without problems, and finally make sure you have the house decluttered.
Our commitment to excellent customer service, reliable performance, and environmentally-friendly practices make us the best-rated junk removal company, along with the clean outs we perform, and we're the ones you want to have when dealing with house clean outs since it ensures you won't have to repeat the process and everything is kept green.
We will provide a fair price and honor it, whether you hire us immediately after we have reviewed the service or not. 
Our Team Will Always Be Here to Help You
If you need only one room cleaned or a portion of your whole house, we can provide a free estimate around this alone instead of the full cleaning. We will clean up all of your junk, no matter how big or small, for a fraction of the cost of hiring an entire service.
Point the way to us when we arrive. Our friendly team will take away all junk so that you can concentrate on the task at hand and work around other of your needs.
We pride ourselves on offering high-quality customer service to people going through difficult times or just because they want to clear out their homes and get rid of all of the junk. We can take care of any unwanted items left on estate properties and always be there for you.
For a free estimate, contact Loxahatchee Junk Removal and Trash Haulers today!
Here is a list of our services you can get at Loxahatchee Junk Removal and Trash Haulers:
---
Loxahatchee Junk Removal and Trash Haulers is the top company in Palm Beach County that offers the best residential and commercial junk removal services. Here's our additional services:
---