General Rubbish Junk Removal Services in Loxahatchee, FL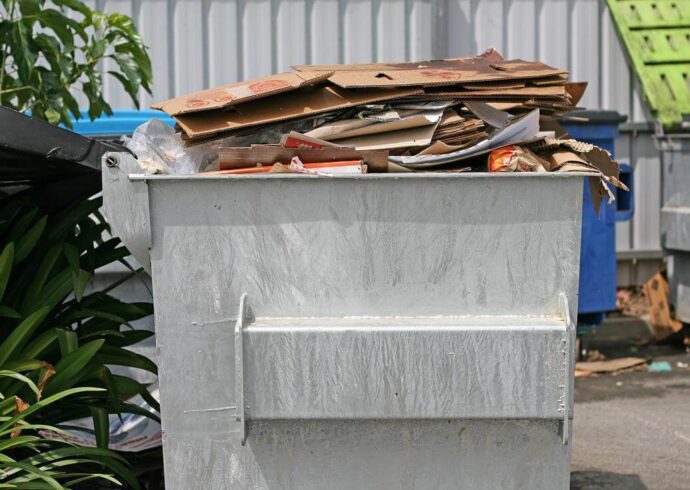 It is important to think about how you will dispose of junk and other rubbish accumulated on your property since most municipal services can't cover all your needs. They will usually be unable to work with everything around general rubbish junk removal. 
Now, the big question is, how do you plan to do it? You may need to hire services that can remove all your junk and dispose of it. Loxahatchee Junk Removal and Trash Haulers offers general junk removal services, so you don't have to struggle with this on your own when you have us right here, providing all the support and assistance you need. 
We can arrange regular pickups or one-time services to ensure your property is in good hands and that all the rubbish is removed based on your daily needs. You can also rest assured that we will be attentive to your specific needs and accommodate them without problems.
Our rubbish removal team is top-notch. We will take anything you can fit into our trucks. We'll also recycle any trash you have and always keep the removal process eco-friendly. Our focus is on getting the items to the best recycling and disposal centers instead of using landfills for disposal.
We won't rely on municipal services anymore, and neither will you with us since we will ensure your entire property is decluttered and free of any annoying items, plus the general rubbish you're trying to remove with our help.
Our job is to make sure that all your needs are met, even though municipal services may have limited options. We are here to assist you, ensure no recurring pickups are missed, and finally, get rid of all the rubbish from your space.
What Is the Average Cost for the Service in Our Company?
It is not easy to estimate the cost of rubbish removal since everything is about the volume of trash picked and how we need to handle the removal.
Yes, everything is based on the volume and space taken by the truck. Also, the required work depends on the location and your request.
Volume refers to the space your rubbish takes up on our trucks. We can add more depending on the type of rubbish that you are removing with us and if your general waste volume is higher.
Our crew will come to your location and inspect your trash. We will estimate the amount of trash we have based on what you have and focus on providing the estimate from there.
You can be sure that everything is included in the service, including heavy lifting, transport costs, hauling costs, recycling, and how we ensure everything is left clean after we are done.
Any questions are welcome. For instance, we can lift cabinets or drawers off walls or fixtures, so you want to keep this in mind when contacting us.
We'll take away all your rubbish and clean it up, so it is ready for you. This will allow you and your friends to use the space immediately.
Every customer should be aware of the importance and ethics of waste disposal and recycling. We will always find environmentally friendly ways to dispose of your rubbish and focus on accommodating your needs.
Here is a list of our services you can get at Loxahatchee Junk Removal and Trash Haulers:
---
Loxahatchee Junk Removal and Trash Haulers is the top company in Palm Beach County that offers the best residential and commercial junk removal services. Here's our additional services:
---