Pro Shed Removals & Junk Services in Loxahatchee, FL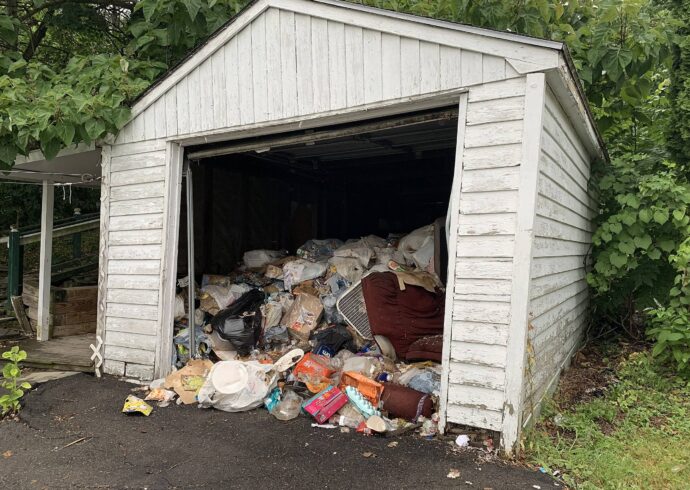 Although sheds are very popular in Florida because of the way you can store your stuff and make things happen inside with all the tools you can store, they can also get messy and cluttered in no time, leading to the need of how much you need to declutter them or even remove the entire shed when you realize there is no actual good use for it in your property. To make space for a new shed or get rid of an eyesore, you'll need to take down the shed. Also, ensure that shed removals are properly done so that you don't have to deal with the mess or waste left behind since this can end up being another hassle on the list of things to do.
Even though the shed may be small, even if it is large enough to hold a few garden tools and lawnmowers, it can quickly get cluttered and require a lot of effort to clean out. The Loxahatchee Junk Removal and Trash Haulers team can help you with shed removal. We can help with all aspects of this process and ensure you don't have to move a single finger, thanks to our team's help in the process.
When you decide to hire us, you can expect us to provide you with a full service on all your needs, and we will be more than happy to support this by providing all the following benefits and support:
We can remove your entire shed and give you more space where it is located.

We can help you remove the shed from your property and even move the waste and debris left behind by it.

We can either remove junk or sheds, depending on your needs, and this includes all the lifting and loading.
We will remove all junk and load it into our trucks. We can also disassemble your shed and haul it away.
Due to work involved, you will need a permit in most states to go over the removal, and you will also need a permit to alter a building. 
However, there are some exceptions to the requirement for a permit to demolish sheds. We will usually apply for the permit in most cases and focus on saving you this procedure.
Our Team Removes Any Type of Shed
There are many sizes and shapes that sheds come in, and you need to work around them for the removal in very specific ways. 
The more difficult they are to remove, the final price or cost will be higher. Our team can handle any type as long as they know what they are facing. However, the cost will vary depending on how it is done.
Our members will give estimates on-site to ensure you are fully informed about your purchase. When you get a quote, there are no obligations.
If you have any questions, we can assist you in all aspects of this process. It all depends on the shed you have, its construction method, and what materials you use.
Our team is committed to recycling items and materials, so you can be sure that everything will be taken care of. We also offer assistance with how to remove it and make sure that you can rely on us at Loxahatchee Junk Removal and Trash Haulers for every step.
Here is a list of our services you can get at Loxahatchee Junk Removal and Trash Haulers:
---
Loxahatchee Junk Removal and Trash Haulers is the top company in Palm Beach County that offers the best residential and commercial junk removal services. Here's our additional services:
---