Pro Junk Removal Dumpster Services in Loxahatchee, FL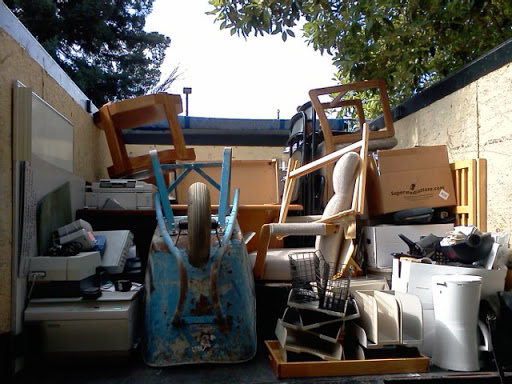 Junks can come from all sorts of places provided that you do cleaning. Those who are doing regular cleaning may have just small volumes of wastes but those who do it once in a while can generate large volumes of wastes that call for large-sized roll-off dumpsters.
Junks are anything that is of no use to you. Anything that you consider junk may still be useful to another person. This means that not all your junks should end up in the dumping site as there maybe somebody out there who needs it so badly.
You are advised to sort your junks after a cleanout into categories that will give our team a better way to dispose them of. If you have anything that is in good shape, then you can give it out to charity. After acquiring a new set of furniture for your home, you might need to dispose of the old ones. Don't do it just yet because there is somebody somewhere who is yearning to own it.
Otherwise, any other useless junks should be collected and dumped in the right place. Collecting and hauling junks is not something for everyone. You will need to get help from us or any other company that is involved in the dumpster and hauling services. Loxahatchee Junk Removal and Trash Haulers is one such company that you can trust for renting roll-off dumpsters of any size for your needs.
Junk Removal Services Like No Other
---
In Florida, it is Loxahatchee Junk Removal and Trash Haulers that is known among many residents here for offering quality and affordable Junk Removal Dumpster Services. Whether it is a cleaning project or any other project that you are dealing with, you will find it very easy for you to remove all the junks and wastes generated by jus using the services that we are offering.
Our services are top-notch and very convenient. We are not to inconvenience you in any way as we work according to your schedule. We know how inconveniencing it can be to come right to your home or commercial property during active hours. Before we can deliver the dumpster that you selected, we will ask you for the appropriate time for delivery and pick up so that we don't interfere with your normal programs.
We operate a fleet of trucks or different sizes
---
Different homes have different driveway sizes. This makes it very hard to use standard-sized dumpster trucks. To avoid any damages to your structures, we will get the right truck that can safely fit into your home or commercial property. We will additionally use a soft board between the dumpster container and your pavements to avoid damages from the weight of the container.
We have insurance cover to act as a second line of defense just in case any damages occur. We guarantee the safe delivery of the dumpster and safe pick up when it is already loaded. We will compensate for any damages that result from the process.
Here is a list of our services you can get at Loxahatchee Junk Removal and Trash Haulers:
---
Loxahatchee Junk Removal and Trash Haulers is the top company in Palm Beach County that offers the best residential and commercial junk removal services. Here's our additional services:
---