Pro Furniture Junk Removal Services in Loxahatchee, FL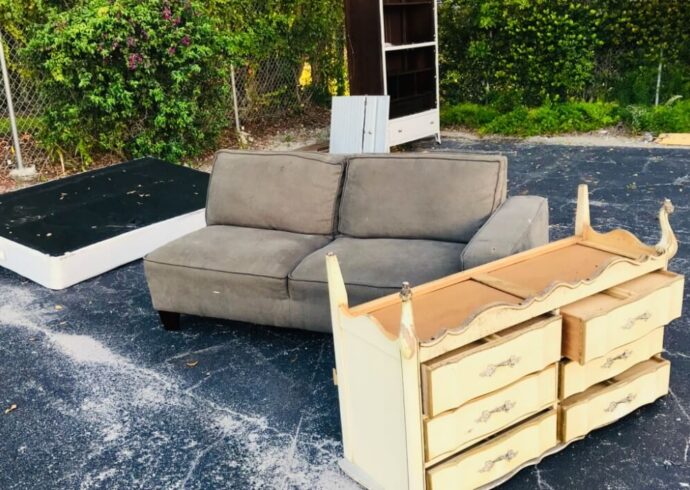 It doesn't matter how many pieces you own or how large your collection is when it comes to furniture, you will need to worry about their removal when they get too old or damaged or maybe because you want to replace them after a couple of years. In all this, what matters is how you plan to dispose of them since you need to make sure you're not polluting the environment in the process. Our team will help you deal with all issues and make sure you don't get overwhelmed with furniture junk removal so you don't have to lift everything on your own and can finally relax in your process.
We can also help with junk removal and make sure that your furniture is properly disposed of. We'll pick up your furniture from you and load it onto one of our trucks. It depends on how many items we need to remove if you wish to wonder about the price.
Then, we will transport your furniture to one of our many charities or recycling centers. They can handle all of it and offer great solutions, and we own some of the facilities we use, ensuring everything gets handled properly.
It is important to understand that the cost of the service will depend on the furniture being moved and the space they take up. Without knowing all the details, we cannot give an estimate or make recommendations for a simple move, but we can guarantee that it won't cost you a lot since it is just about the space you end up using from our trucks more than the entire process itself.
Although prices can fluctuate once we have seen the space or given you a quote, we will always be able to accommodate your needs and your budget.
No obligation is required for a free estimate. We are happy to provide a customized quote for your needs. You can also hire us later instead of right after you get the quote.
We are committed to disposing of your unwanted items and all furniture responsibly and in an environmentally-friendly manner, so there is nothing for you to worry about as we keep everything green and ensure our team does all the heavy lifting.
All Will Be Handled by Our Team
The location of your junk and whether municipal services can take it away will determine how you dispose of it. You can pick up furniture in some cities but not others, and we will make sure that in Loxahatchee, this isn't a problem for you.
Our team will save you the hassle if you contact us right away. We'll make sure you have all the information that you need without you spending a lot of cash, and we will remove everything accordingly, so you are confident about the service we offer.
There are many choices when it comes to how to move furniture. Our team is focused on getting everything to the right facilities. We will do it no matter how many items or pieces of furniture you have.
We can move all your furniture quickly and efficiently. We take care of all the work, so you can focus on what we can do to help the environment, like recycling and donating.
For a free quote, contact Loxahatchee Junk Removal and Trash Haulers. You can also rely on the team to handle every step of the process.
Here is a list of our services you can get at Loxahatchee Junk Removal and Trash Haulers:
---
Loxahatchee Junk Removal and Trash Haulers is the top company in Palm Beach County that offers the best residential and commercial junk removal services. Here's our additional services:
---