Pro Construction Debris Cleanups in Loxahatchee, FL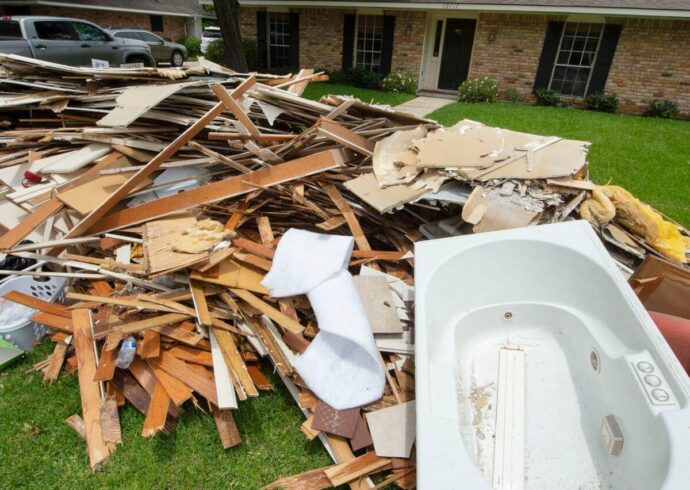 You, whether you're a contractor, homeowner, or business owner, will have to worry about the entire process of construction debris cleanup if you don't want to have a space that is full of debris, dust, dirt, and even all types of junk. It can be more time-consuming than the actual construction and cause more problems, so it is natural to worry about finding proper professionals for the entire cleaning. Our team at Loxahatchee Junk Removal and Trash Haulers will assist you in this process and ensure that you are fully covered, so you don't have to move a finger and can just relax in this process.
We understand that construction debris cleanups must be done, and that many people don't have the knowledge nor time to manage it from beginning to end. We will supply all necessary equipment and personnel to complete your project. If you choose to do it yourself, you will struggle to find the right equipment and transport; you will have to pay higher mileage and additional fees as well and worry about proper disposal.
Contractors face daily construction debris. This includes removing construction debris from the site and finding a place to dispose of it. We want to let you know that we are there to assist you and that you don't need to worry about any one step since we know how to get things done.
A few small residential projects can be completed within days. Larger projects may take weeks or months to complete. In the latter case, they will require regular cleanup and disposal. We will be happy to assist you and meet your needs so you can have everything removed accordingly and without any issues.
How We Handle Your Construction Debris
Structured construction will help reduce debris and make cleanup easier. This is what we strive for, and our team will work hard so that you have a well-structured procedure.
We can provide containers and dumpsters if you don't want to deal with regular service:
When requested, we use debris containers.
Subcontractors and contractors often overlook the importance of bins and dumpsters for holding waste and materials. We don't and, instead, encourage you to use them for some long-term cleanups that need to have a lot of debris removed and placed in containers for disposal later.
We will take the containers and separate the hazardous and recyclable materials. We'll take them to the designated location and dispose of all waste.
We offer recurring and weekly cleanings as needed.
If you have a plan in place for how to dispose of debris, it is easier and more economical. It is simpler to have the same crew clean up at different times.
Get In Touch With Our Team
Loxahatchee Junk Removal and Trash Haulers offers a safe, efficient, and environmentally-friendly disposal service that takes away the hassle of the disposal and transportation of construction debris after you finish the project, and the best part is that all waste goes to the right centers and areas. 
Our hauling professionals will remove all construction debris for you and be there to ensure everything is handled in record time as well.
Anything that isn't dangerous can be safely removed. We'll be there in no time. Get a free quote now, and our team will handle your removal. We'll take care of everything from the cleanup to the transfer centers and recycling facilities.
Here is a list of our services you can get at Loxahatchee Junk Removal and Trash Haulers:
---
Loxahatchee Junk Removal and Trash Haulers is the top company in Palm Beach County that offers the best residential and commercial junk removal services. Here's our additional services:
---