Pro Fence Removals & Junk Services in Loxahatchee, FL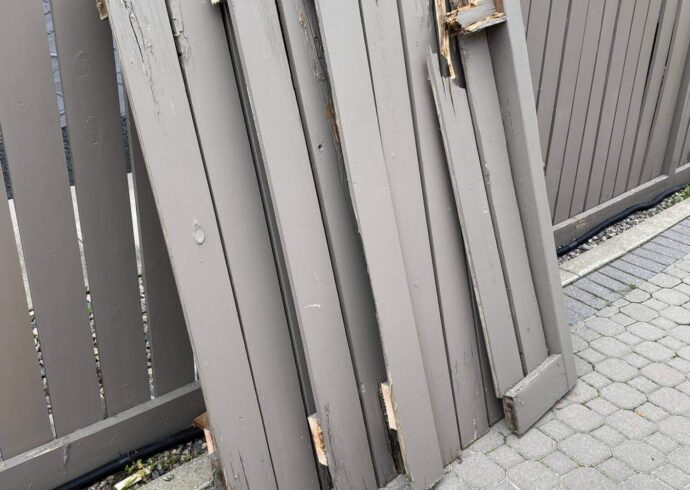 You can hire our company as the professionals to help you with fence removals, property clean outs, and more. This is what you should do if you want to make sure there are no problems with your spaces and the result of removing the fence. This is because it's not about just the removal but also the process of getting the fence taken down piece by piece and the foundation removed when necessary. Our team at Loxahatchee Junk Removal and Trash Haulers can help you find qualified members and professionals since we have built a team with all of them to ensure that the cleanout can be handled properly. 
We can assist you in removing any wood or other debris. This will allow you to take as little time as possible and concentrate on cleaning the space, and we will make sure you don't have to worry about anything in the process.
You may want to get rid of your fence for safety reasons but also because it is causing harm or posing safety risks. It is important to take the time necessary to complete this task and focus on properly disposing of it, so you don't have to go over some parts that were missed during the first cleaning or removal.
If your fence isn't made from wood, it can also affect your property's value. We can remove your fence without any hassle and worrying about whether or not we are competent enough since we know how to deal with all types, regardless of their materials.
Florida's unpredictable weather can cause fence damage, and this is something we consider as well.
How the Fence Cannot Be That Easily Removed
Many people believe they can do it themselves or that they can hire simple contractors. This isn't always as easy as it seems since you need to consider the structure and how it was built or installed.
A cement foundation is used for most fences. Most people don't realize or remember this fact and don't understand some equipment is needed for the removal in most cases.
The concrete foundation must be removed. Next, think about where and how to dispose of the debris and materials. Also, consider how you will care for the materials that need to be taken down in the process.
Many factors can affect the cost of fencing removal. These factors can make it more difficult to remove and clean up. You will need a customized quote for this reason, and our team will provide you with a free one.
We are happy to provide you with a detailed quote. We have the lowest fence removal costs in the area and are honest and offer all the cleaning services you require. Our goal is to accommodate your needs.
We provide fence cleaning services, including concrete and pole removal and disposal. While the fence can be taken down, we can work around the rest of the poles.
Before removing the fence, it is important that you consult your neighbors. We can assist you if needed.
Call us now to get a free estimate. We will customize the estimate to meet your needs, and you are not required to hire our Loxahatchee Junk Removal and Trash Haulers team.
Here is a list of our services you can get at Loxahatchee Junk Removal and Trash Haulers:
---
Loxahatchee Junk Removal and Trash Haulers is the top company in Palm Beach County that offers the best residential and commercial junk removal services. Here's our additional services:
---