Pro Residential Junk Removal Services in Loxahatchee, FL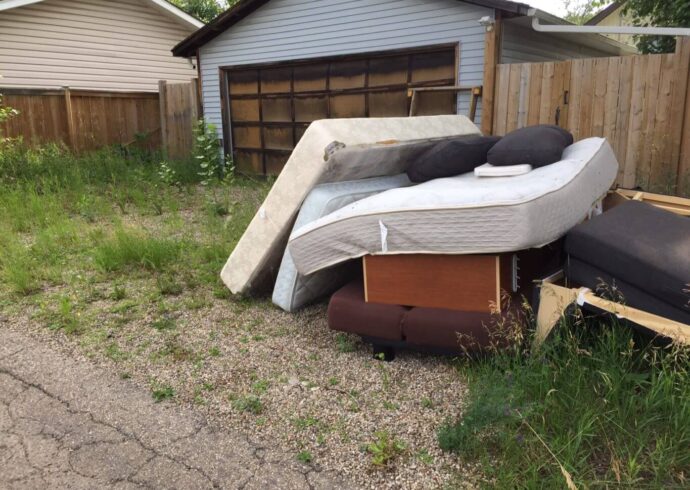 We can help you with all your junk and trash removal needs so you don't have to move a single finger and have all the residential junk removal done by qualified members in a junk company that will meet all your needs and brings solutions instead of more problems. Just make sure to contact us at Loxahatchee Junk Removal and Trash Haulers, and we will be more than happy to accommodate your request.
We know homeowners' challenges when trying to remove junk from their houses. This is especially true when municipal services aren't available to help remove junk from your home or lift heavy items left on the sidewalk. We can help you with all your heavy lifting, and we will meet all of your needs so you can stop struggling with this service needs.
We offer a quick and efficient method to remove junk from your home or other residential properties in the area. With an entire team on your side, it will make junk removal easy and focus on how the entire process ends up being eco-friendly.
We are aware of the limitations of municipal services and can help tenants and homeowners find a way to get rid of their junk instead of always having to accommodate their needs to what the municipality does, even when they should be covering more.
Anything that's not dangerous is included. We don't just remove trash and garbage; we also recycle as much as possible with our facilities. If you are able to donate items, we'll take them away and focus on proper charities and centers for them.
Our junk removal team is quick and efficient, and you won't have any regrets about hiring us for the task.
We recycle more junk than any other company, and we do so quickly without sacrificing the quality of our services. We are a green choice and the best option if you care about the environment as much as we do but also want to be satisfied with all aspects of the service.
Our Team at Loxahatchee Junk Removal and Trash Haulers Works for You & The Planet
There are many centers and facilities available today that can dispose of all types of waste, but most of them won't worry about the environment.
Recycling is encouraged whenever possible because it reduces waste and ensures that people get high-quality items. We should expect to put our focus on recycling over all other options and still deliver great services to you.
We also recycle used items and give them to local charities and donation centers. We believe furniture and electronics can be of great benefit to others, so we make sure they are properly used.
You don't need to worry about junk of any kind. We sort the junk and determine which items can either be recycled or sent directly to transition centers.
Our team will partner with you to make a positive impact in your community and the surrounding environment.
Our staff is friendly and professional; we are also licensed, insured, bonded, and experienced in everything.
We will assist you with every step of the process, no matter how long it takes. For residential junk removal, we can give you a free estimate. All services include proper junk removal and lifting. You only need to call us, email us, or complete our contact form with the information needed.
Here is a list of our services you can get at Loxahatchee Junk Removal and Trash Haulers:
---
Loxahatchee Junk Removal and Trash Haulers is the top company in Palm Beach County that offers the best residential and commercial junk removal services. Here's our additional services:
---