Pro Demolition Removal Services in Loxahatchee, FL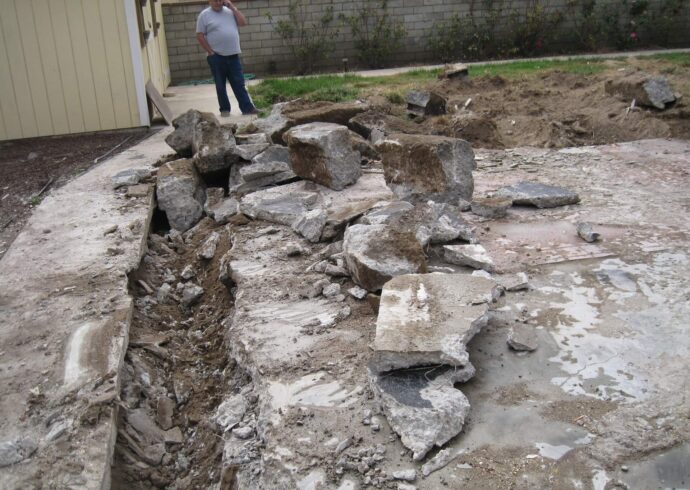 There are many steps to demolition. If you want to do things right and finish everything without issues, you will need let a company like ours process the whole demolition removal in all the proper steps. That way you can make sure that everything is completed. This isn't as simple as you would think since most people don't have the equipment or knowledge to move the debris. You will need to trust a company that is qualified to handle the demolition and transport the debris to the appropriate facilities.
It won't be an easy task to remove demolition debris if you don't have the proper equipment or know where your junk should go. The Loxahatchee Junk Removal and Trash Haulers team will handle the job and ensure that all waste is properly disposed you won't have to move a single finger in the entire process since we understand how everything works and can help you with all the disposal.
Our team provides a fast, safe and efficient service to dispose of demolition waste. We can also make sure that demolition is managed by multiple pickups and removals if needed, as we know that sometimes a single pickup may not be enough, and some demolitions require recurring services so they can continue.
We can send a team to your location to clean up the debris and move any items that have been moved or left behind from demolition.
How do we get there? To schedule an appointment or get a quote, please call us. This is the first step, and you can also use our contact form to ask our team for some support in this entire process.
Our insured and professional hauling crew will visit your location to assess the extent and damage. We will then create a plan and decide how to proceed. You will receive a free estimate without any obligations, and you can hire us right away or later on.
We will reach out to you no later than 15 minutes prior to our arrival in order for you to receive a free estimate. The amount of work required and the debris involved in demolition will determine the cost. Then you can decide if you want us to be hired immediately or later based on what we have mentioned so far as well.
This service is simple. The demolition debris is simply collected and taken to our junk trucks. We do all the work. There are no hidden costs, and you can be sure that we will only use the best facilities and disposal methods for your disposal.
We Make It Easy for You
The goal of Loxahatchee Junk Removal and Trash Haulers is to satisfy all your needs and make sure you are covered during the removal. Everything is taken care of, from lifting and cleaning to the actual removal. 
There are many sizes available to help you haul away all types of debris if you decide to have a dumpster instead of our team. For many reasons, a dumpster rental is a great option. We are happy to take away the trash if that is what you want whatsoever.
If you'd like us to take care of the entire removal, let us know. Our team can help you rent a dumpster to be picked up by our crew.
We can safely and responsibly remove all debris, rubble, and shingles from your work site and space.
Here is a list of our services you can get at Loxahatchee Junk Removal and Trash Haulers:
---
Loxahatchee Junk Removal and Trash Haulers is the top company in Palm Beach County that offers the best residential and commercial junk removal services. Here's our additional services:
---