Pro Scrap Metal Junk Removal Services in Loxahatchee, FL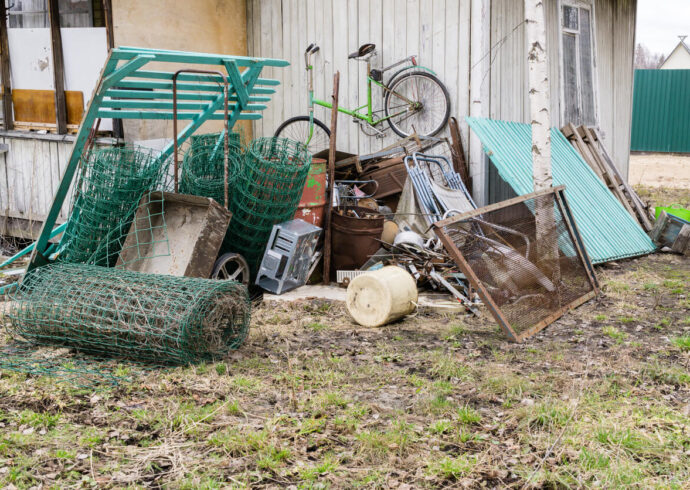 When you're in the junk removal industry as a professional or client, you need to realize there are many types of junk and that you cannot dispose of everything the same way. You may not be familiar with the meaning of junk and how everything should be disposed of or even recycled, but getting to know more is just basic etiquette. Each type will require different disposal strategies. To determine what junk can be donated, recycled, or disposed of at transition centers, you must sort it out. For instance, a qualified proper should handle scrap metal junk removal and understand how the entire removal works and how the materials can be recycled.  
Our Loxahatchee Junk Removal and Trash Haulers team will help you with your scrap metal junk removal. They'll focus on explaining what it is and guide you through the whole process so you have a simple yet complete service that will remove all the items in your property and focus on their property disposal.
We can help with all material removal. We'll ensure every piece gets recycled or disposed of in the best areas and transition zones, so you don't think everything will be wasted. We ensure they get the most out of them.
You can have scrap metal picked up at your home, business, or any other property and area. Only we need to know where your scrap metal is located and how we can assist you, and we will take over from there.
If you're worried about costs, everything varies depending on the amount of scrap metal, how big the junk is, and how many people it takes to haul it away. These are the most important aspects. To help you understand all details, we will send you a customized estimate.
We want you to know that we are serious about recycling.
We Want to Recycle It All
It can be taken to a recycling facility once it's been sorted, but if you are worried about how the scrap metal is being handled, you don't have to worry. The metal has been cleaned and purified after it's been sorted in most cases, and, finally, it is shredded into smaller pieces.
We often have the facilities necessary to do so and can guarantee excellent recycling and disposal. Any leftovers will be processed, and the waste generated will be reduced once everything is handled.
The shredded metal is then melted in an industrial furnace. Depending on the metal being used, this can take up to an entire hour.
The recycling facility will heat the melting metal and pour it into molds. Molds come in many forms, and before the molten material can be removed from molds, it is crucial to cool and harden.
We only work with the best facilities in the city and state to ensure that the metal is being used at its maximum potential. We also work with facilities that are not equipped to handle specific items.
Once the metal recycling facility has made easily-manipulated shapes, it can now deliver the material to its final production location.
You can trust us to get the job done. Our team will make you feel relaxed and at ease during the removal.
All items will have their place and be sorted. Call us now for a free estimate. We are here to assist you throughout the disposal process at Loxahatchee Junk Removal and Trash Haulers.
Here is a list of our services you can get at Loxahatchee Junk Removal and Trash Haulers:
---
Loxahatchee Junk Removal and Trash Haulers is the top company in Palm Beach County that offers the best residential and commercial junk removal services. Here's our additional services:
---