Pro Remediation Dumpster Services in Loxahatchee, FL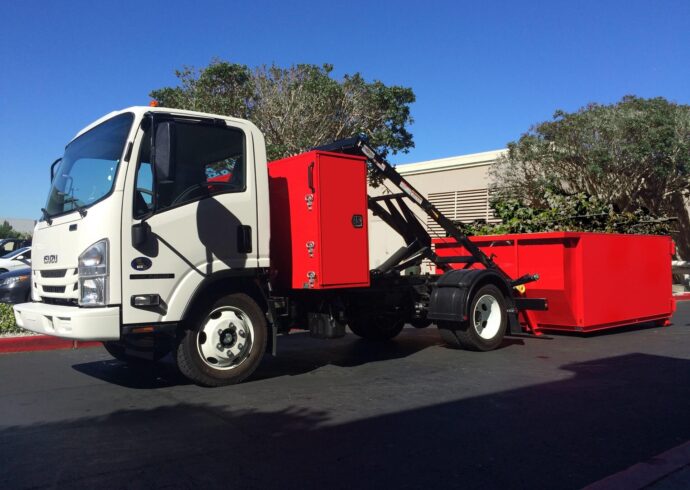 Whether you need dumpsters for roofing projects or any other home project, Loxahatchee Junk Removal and Trash Haulers offers the best solution that you need. Just check out the services that we offer to better understand what it feels like have dumpster services from a renowned company. We are all professionals with many years of experience in handling many different projects that come our way.
When you roofing need reworking and mold remediation dumpster services, you also need to get prepared for the wastes and roofing shingles that will come out. Since this has caused many homeowners a lot of stress, we have come up with a solution that makes it super easy for people to get rid of all the wastes.
Flexible Dumpster Rental and Delivery Services
---
With Loxahatchee Junk Removal and Trash Haulers, you can place an order for the roll-off dumpster that you need and have them delivered to you just on time. You can request our services at any time and schedule the delivery and pick up around your convenient time. We are ready with trucks and dumpsters to respond to your every request. Even if you are planning to hire two or more roll-off dumpsters, we will still meet your needs.
Our roll-off dumpsters are not just for using the services that we are all offering. We are all professionals with many years of experience in handling different types of wastes. You can trust our services for virtually all types of wastes that you can think of. The clients who we have helped better understand us for the quality of service that we offer.
Our team is committed to working with you to better meet your time schedules. We know that people may be working with very tight timelines, and so, we only come in to make it possible for you. Just wastes alone should not take up your valuable time. With what we offer, you can choose to work within the less productive hours.
Our partners
---
Loxahatchee Junk Removal and Trash Haulers partners with some of the renowned Roofing and Siding Companies in Florida. We work side by side with them to help homeowners and commercial property owners to restore the beauty of their property by handling roofing-related problems.
We handle all solid wastes and other non-hazardous construction debris from the worksite. We also partner with you for personalized services that you need. We are a full-service dumpster rental service provider offering client-centered services. We are only determined to help you in collecting all the wastes and debris and properly dispose them.
Genuine and reliable dumpster rental and hauling services
---
We are likened to operate in Loxahatchee, Florida as dumpster and hauling service provider. Our dumpsters are available to all the residents of Loxahatchee. We also offer other services that can be of great interest to you. We handle both small and large waste collection and disposal services. Whether it is just a small home improvement project or a large construction waste removal, just reach out to us.
Here is a list of our services you can get at Loxahatchee Junk Removal and Trash Haulers:
---
Loxahatchee Junk Removal and Trash Haulers is the top company in Palm Beach County that offers the best residential and commercial junk removal services. Here's our additional services:
---