Pro Appliance Junk Removal Services in Loxahatchee, FL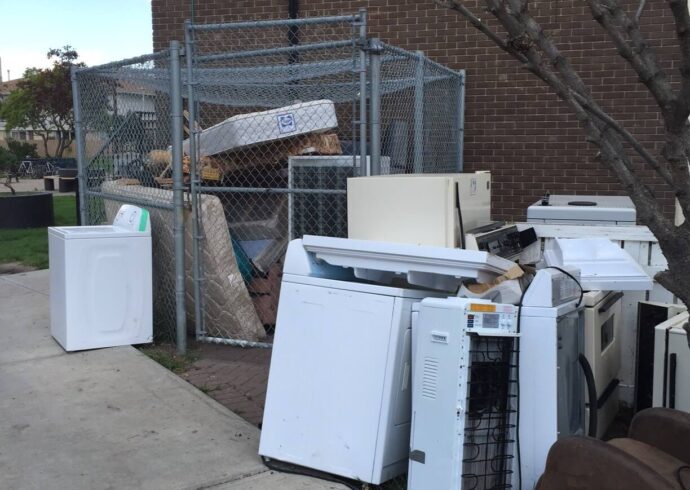 You may find appliances that are old or damaged in your home or any property you have, or wherever you have them, in fact. It doesn't matter what the problem is; it will be hard to get rid of them due to how you need to worry about the place where you leave them for proper disposal. It is important to be cautious about how and where they will be disposed of. The appliance junk removal we offer at Loxahatchee Junk Removal and Trash Haulers is available for homes and businesses. And we will assist with every part of the process. 
Because we know most people have several appliances, we can lift them all and transport them to the best disposal and recycling facilities.
Our appliance removal team provides safe, efficient, and environmentally-friendly support and service. You won't even need to move one finger during the whole process, and we will make sure you are all free from the responsibility of dealing with the removal.
This service eliminates the need to either collect and dispose of your old appliances yourself or rely on municipal services, which may not pick them up. If your appliances are in good shape, we can place them in the right center or give them away if they're not in use. If some of them are donated, you can have a tax ticket for the items we give to those in need.
You can call us or send us an email to arrange for the management of the entire process. Our insured appliance removal team will visit your house or workplace to assess the damage and provide you with an estimate. This will include how many appliances will need to be removed. You can then hire us immediately or decline to do so since this estimate comes with no obligations.
We will contact you 15 minutes prior to our arrival to give you a free estimate and let you know so you can be ready for our team, or let us know if there is anything we need to know before we arrive.
We will work with you if that is what you desire. We'll haul all your junk away from your house or business, and then we'll sort it out to determine the best location.
We do not charge hidden fees and can complete the job quickly so that you can get rid of all your appliances within a matter of hours.
What Appliances Are We Able to Take with Us?
These are just some of the items that we can transport, so don't feel limited to the list below since our service does not stop there. If you don't see your item on the list, you can ask us questions, and we will be more than happy to answer them regarding the appliances you have:
Air Conditioners.

Heaters.

Lawnmowers.

Microwaves.

Freezers.

Refrigerators.

Water heaters.
This service is available for people who are not sure how difficult or are unable to remove their items, no matter how prepared they may be.
This involves having your appliances removed from your home or property and taken to transition centers, where they can either be donated or disposed of.
A suitable vehicle is required for appliance removal. This makes it harder for you and others to complete the task.
The Loxahatchee Junk Removal and Trash Haulers offers full service and a no-obligation estimate. Contact us today to learn more!
Here is a list of our services you can get at Loxahatchee Junk Removal and Trash Haulers:
---
Loxahatchee Junk Removal and Trash Haulers is the top company in Palm Beach County that offers the best residential and commercial junk removal services. Here's our additional services:
---