Welcome to Loxahatchee Junk Removal and Trash Haulers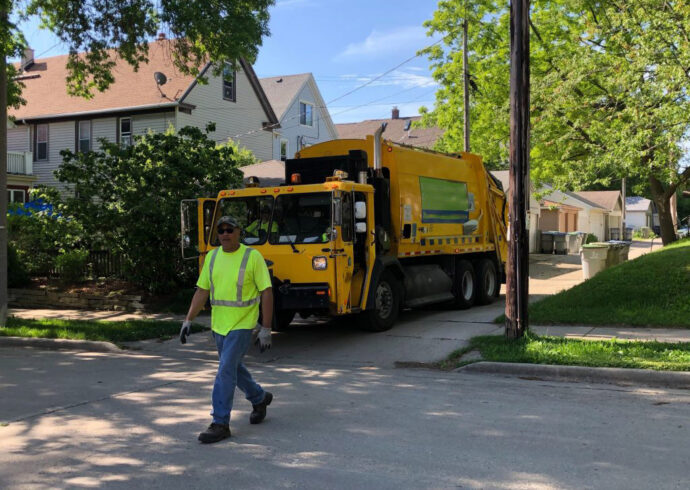 If you are one of the many residents in Loxahatchee that is struggling with junk, cleanouts, and just trash and rubbish overall, you shouldn't have to deal with this difficult task of removing everything when our company Loxahatchee Junk Removal and Trash Haulers is there to provide all the support you need with junk removal and property cleanouts of all types.
It can be difficult to find the right junk removal company to handle your property cleanout or removal needs, and we understand this since most businesses in the city just focus on how they can pick up garbage bins and regular waste. Meanwhile, we do things differently and want to make sure you know that we handle everything: heavy lifting, removal, cleaning, and more.
You need to consider how to transport all the trash and garbage and also how to deal with the junk if you are alone in this. But as long as you have us, we can be everything you need in this industry and focus on disposing of everything in environmentally-friendly ways. We will focus on recycling and disposing of all junk properly so that we can benefit you and the environment.
We are available to help homeowners, business owners, and anyone else who has a need for our services and is struggling on their own with the entire removal of junk in residential and commercial properties.
No matter what kind of junk you have, you can get the help you need in junk disposal. As long as it's not hazardous and we allow you to decide how much to take away, we will be there to provide full support.
When you contact us to hire our services, we will provide the following:
You can get assistance with heavy lifting and ensure you have enough coverage when moving junk or other items. This will take the stress out of loading and unloading the truck, as well as the hassle of moving all the items to the right places, like transition centers and recycling facilities.

We won't dump junk in landfills because we don't endorse their use. You probably already knew that. Instead, we will be focusing on recycling and transition centers so that all can be properly recycled and disposed of based on the type of junk and materials we're removing from your property.

As long as our team has a clear idea of how much work is involved, we can assist with any kind of junk and focus on how the space needs to be cleaned afterward.

We can help you sort out and organize items. Our focus is on getting rid of what doesn't belong in your space and organizing the rest if you request our cleanout services.

We can help residential and commercial property owners alike. We can help you with any property, commercial or residential, and focus on how you need to have everything in order based on the special requests and accommodate all your needs regardless of the property's size.
We do not only remove junk of all kinds, but we also consider regular trash. This is something that many junk removal companies overlook since they think municipal services are there for it, but there is a grey area in all this.
It can be hard to choose the right person to hire when you are looking for high-quality employees. Finding the right person can also be difficult, as most companies don't have the equipment or staff you require.
We want you to have a stress-free experience. Let us handle all your worries by calling us today. We will help you to focus on the things you desire and what really matters besides the regular junk and its removal.
How Our Team Will Serve You in Every Step
We can help you meet your needs with the right solutions. Ask our team to create custom solutions for your requirements or meet them, and accommodate all your needs around removal, so you don't feel alone or incomplete with what our experts are doing for you.
We are confident that we can provide high-quality services and that our team is qualified to handle the job quickly and efficiently. You can finally relax and enjoy your space. Our professionals will clean out all of your property, so you don't have to worry about any removal.
Perhaps you are interested in how we can provide you with more solutions and work around them for you at Loxahatchee Junk Removal and Trash Haulers. 
Look at the following services and make a decision. Let us know if you need help, and we'll work with you to make sure you are happy with the services we provide:
How to Solve Every Junk Removal Issue with Us
You can trust our junk removal team to take care of the process since we care about you and what needs to be done. 
If you are concerned about the cost of junk removal, you can easily get a quote. But before we go there, we want to let you know that we will be happy to help you with all your junk removal needs, so don't feel pressured to choose a single service if you have different issues to solve.
You can request a quote from our team, and we will support you with no obligation until you hire us. How do you do it? These are the steps:
You can reach us by email or phone. You can also contact us via the contact form to request the information that you need and have our team schedule a visit for the estimate.

We can help you choose the right service for you if you aren't sure about what would be the best.

We are happy to visit your home or property and provide an estimate. Schedule a visit. We need as much information as possible to solve the problem and help you in any other way.

Once you have accepted the estimate or booked, our team will start to work.

We can accommodate either same-day or scheduled bookings. To provide you with the best service, we need to know as soon as possible.
Prices will vary depending on what service is requested and how much junk is being removed. We cannot give an estimate or average based on one request. However, we will do our best to accommodate all your requests and determine the cost based on what you truly need from us.
Contact our team at Loxahatchee Junk Removal and Trash Haulers for more details on how we can help you and focus on how the cleanout, removals, and cleanups you need can be easily handled when the right professionals are on your side.
Here is a list of our services you can get at Loxahatchee Junk Removal and Trash Haulers:
---
Loxahatchee Junk Removal and Trash Haulers is the top company in Palm Beach County that offers the best residential and commercial junk removal services. Here's our additional services:
---