Pro Apartment Clean Outs & Junk Services in Loxahatchee, FL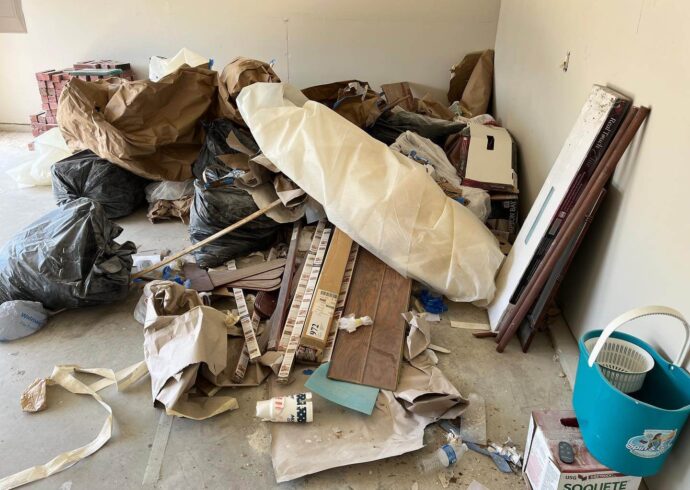 An apartment clean out is a great way to deal with everything you have accumulated if you are a tenant moving, a landlord decluttering a property, or if you're trying to sell the apartment you have owned for a while. If you're the tenant, the landlord will often charge you a deposit for not cleaning the space. This means that you need to concentrate on getting it delivered in good condition to get your money back. This service is available in many situations, and if you think apartment clean outs are only for a few people, you're quite wrong there. Professionals may be required whatsoever, so focus on getting qualified help for the entire process.
In some cases, the same applies to both the seller and buyer if the apartment is for sale and about to be closed at that. If you have any questions regarding apartment cleaning in the city and nearby areas, our Loxahatchee Junk Removal and Trash Haulers team will be happy to help you. We will work within your budget and make sure that all junk and waste we are asked to remove is properly disposed of so you don't have to worry about anything during the cleaning.
We will ensure that all personal items are removed before you leave the apartment. You can either have the whole space cleaned out by our service or opt to sell it with some removal of the junk you have in your space.
You may find valuable items you forgot while cleaning out your apartment. It is possible to find valuable items taken by landlords or tenants as well if you don't want to come back and miss the chance to get them back. We want you to avoid having to go through it again and save you time while we are in the process since we keep your best interests in mind.
You are under pressure and have to meet a deadline. We can help protect the planet by moving the items to proper centers or other places where junk won't pollute the environment.
You have access to the entire service. A complete apartment clean out involves the removal and disposal of all personal items, as well as other elements such as appliances and furniture. It involves putting everything back together, then either recycling, donating, or moving it to a new place.
How We Deal with Apartment Clean Outs
Cleaning up an apartment rental can be tedious and difficult. It is important that you return the deposit as well in case you're the tenant, so you truly want to focus on how to get everything cleaned, organized, and sorted out. 
If the previous tenants did not care about the service, the landlord must focus on the cleaning. No matter your gender or status, we are here to help and focus on the entire disposal of junk and the rest of the items and junk you have accumulated in the space.
The entire process will be managed by Loxahatchee Junk Removal and Trash Haulers. We will be there to assist you at every step and focus on how to dispose of everything accordingly.
We offer a free estimate, and we can handle any job or clean out that is frustrating or annoying in many ways. So contact us today to get all the information about the service.
Here is a list of our services you can get at Loxahatchee Junk Removal and Trash Haulers:
---
Loxahatchee Junk Removal and Trash Haulers is the top company in Palm Beach County that offers the best residential and commercial junk removal services. Here's our additional services:
---