Pro Demolition & Roofing Dumpster Services in Loxahatchee, FL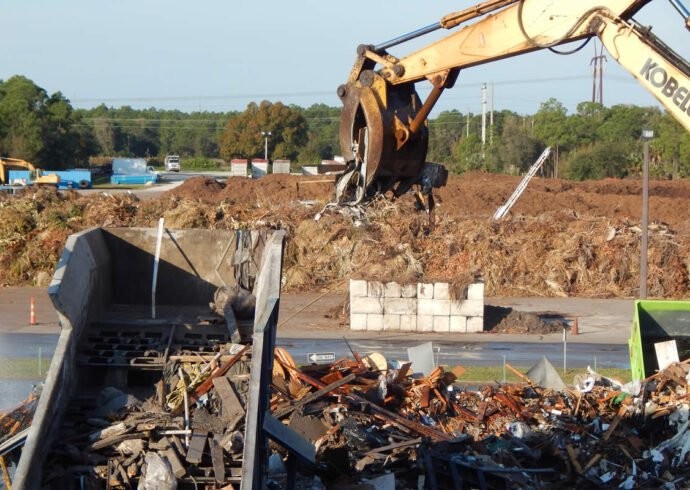 People are continuously building. That translates to continuous demolitions as space is becoming more and more limited. To build a better house or a better home, you may be forced to demolish the existing home so that the new one can be constructed in its place.
Demolitions can also be triggered by natural causes or accidents that we don't have any control over. For instance, when there is a storm that blows off roofs and falling down trees, the damage can be beyond repair. That will require that the house is demolished and a new foundation dug. Also, when there is a landslide or an earthquake has been reported in different parts of the country, your house can become weak if it survived the collapse. Demolition is the only choice that you will be having.
What do you do with demolition wastes?
---
Most of the demolition wastes cannot be reused, especially the broken drywall or concrete debris. The roofing shingles also have to be hauled away as they are useless. Some people do not know what to do with these mountains of wastes and may end up sacrificing their yards for the same. That should not be the case for we have a solution for you here.
Loxahatchee Junk Removal and Trash Haulers is a full-service dumpster service provider that better manages the construction wastes. With the dumpsters that you can rent from us, and wastes can be loaded onto it and hauled away when it is full. We also cater for the hauling away of the wastes once they are full. Our trucks will be busy day and night to get rid of everything in your yard.
Why should you remove demolition wastes from your yard?
---
Even if there is a space left in the yard, it is advisable not to turn it into a dumping site. The very first reason is to avoid injuries. Demolition can result in debris and broken glasses that are very dangerous to the people who will be living in there. To avoid all these unnecessary injuries, you can rent a dumpster for collecting all the wastes as needed.
Wastes are great eyesores that w8ill completely ruin the look of your yard. Just check out the services that we are offering. You will have all the wastes collected and dumped by using the dumpster rental services and hauling services that we offer.
What is our position in the industry?
---
Before choosing us, it is better if we can tell you who we are and our position in the market. Loxahatchee Junk Removal and Trash Haulers is an industry that has been in operation for over 40 years just serving the people of Loxahatchee. We have been offering Dumpster Rental Services and hauling Services that have made it possible for many property owners in this state to keep a clean home and environment.
We are the best that you will find out there. Just contact us for the best Demolition & Roofing Dumping Services.
Here is a list of our services you can get at Loxahatchee Junk Removal and Trash Haulers:
---
Loxahatchee Junk Removal and Trash Haulers is the top company in Palm Beach County that offers the best residential and commercial junk removal services. Here's our additional services:
---