Professional Junk & Bulk Trash Service in Loxahatchee, FL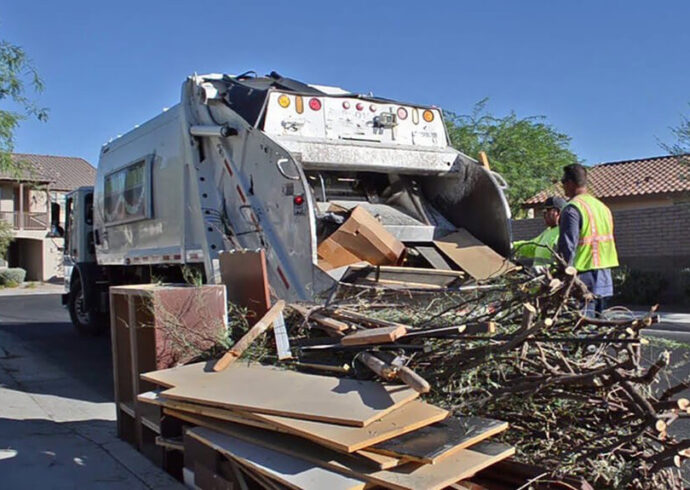 In every office or household, there would be times when large or bulky trash would be on its way to our dumpsters. However, our waste containers and bins are not able to hold bulk trash properly. Here in Loxahatchee Junk Removal and Trash Haulers, you don't have to worry about the size, shape, or even type of waste or trash you have.
Our bulk trash hauling and removal services are among our most and highly sought services. Having served more than 120,000 clients, you can be sure that all our services are well thought of and properly done.
Who We Are
---
We're a company that has been specializing in a wide array of waste disposal and waste management services. From your ordinary roll-off waste container or dumpster rental services, trash and junk hauling and removal, rubbish and debris disposal and removal, to a more intricate service of office and house clean-outs, property cleanups, light property demolition, and many more.
Whatever service that might be, our teams of highly professional, heavily dedicated, and overly experienced junk collectors and servicemen are ready to be of assistance.
Why We're Different
---
Other companies in the same niche use traditional and conventional equipment and resources they've used a few years back. In our case, we've invested in better quality, higher grade, and more specialized equipment and tools to help us further in providing the highest quality of services we can to our clients.
For our bulk trash removal services, we utilize a wide selection of dumpsters and containers to be able to hold and contain large junk or trash you want to dispose of. That's why with us here in Loxahatchee Junk Removal and Trash Haulers, you don't have to think about the size or the type of garbage you have.
Expect that we'll complete all requests you ask of us in no time! Give us a call and we'll give you a free quote of all you need!
Here is a list of our services you can get at Loxahatchee Junk Removal and Trash Haulers:
---
Loxahatchee Junk Removal and Trash Haulers is the top company in Palm Beach County that offers the best residential and commercial junk removal services. Here's our additional services:
---